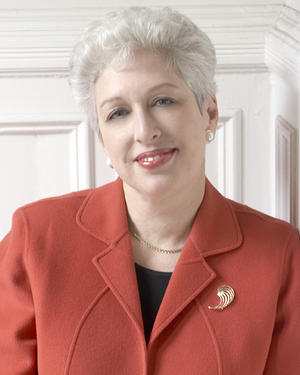 INDIVIDUAL AND ENSEMBLE CONSULTING

Since leaving IMG Artists at the end of 2007, I have continued to consult with individual artists and ensembles, both with and without management. My activities have ranged from reviewing and advising on press materials, website content, and demo recordings/videos to helping artists match up with managers and presenters. I have invited key industry figures to important artist debuts, arranged auditions for conductors, suggested program directions for artists, based on their unique strengths, and more. My approach is very personal and tailor-made to each artist's gifts and to the particular stage of their career. I have also advised arts administrators with regard to the development of their careers.
Cypress String Quartet
We consulted with Edna because we heard that she was savvy, smart and thoughtful. She IS all of those things but she is also caring, warm and generous. We experienced that Edna has an uncanny ability to size up an artist's voice. Working with her feels like turning to a very knowledgeable and trusted friend.
Gloria Cheng
From the moment we met, Edna, with her legendary knowledge of the concert world, has graced me with her unfailing wisdom, advice, and insights into both sides of the performer-presenter dynamic -- always delivered with pinpoint accuracy, understanding, generosity, and warmth.
Israeli Chamber Project
Thank you again for meeting with me this afternoon. Your perspective and advice are truly invaluable and I feel that even the short time we spent together will have a lasting impact on the Israeli Chamber Project's development. -- Assaff Weisman, Executive Director
Fifth House Ensemble
Thanks again for your time today. It really helped us focus on our goals in the months to come. We are so lucky to have you as a resource and greatly appreciate your insight and honesty.
A Concert Pianist
Edna's tremendous experience and insight has helped me realize my potential and maintain realistic perspectives without ever discouraging me. It is a rare balance all young musicians need to attain at important stages of their careers.
THE JUILLIARD SCHOOL

In the fall of 2013, I was invited to work at The Juilliard School as a special career consultant. Since that time, I have visited classes, given seminars, and offered one-on-one career advice to students who are wisely thinking about the choices they should be making now and the preparation they should be doing for the years ahead after school. In many cases, I am able to help students capitalize on connections they already have or introduce them to artists and arts administrators who they have long wanted to meet. This work allows me to take advantage of my many years in the music industry and brings me great satisfaction.
Thank you for spending time yesterday with the conducting fellows in Alan Gilbert's Orchestral Conducting Seminar. They were all impressed with your thoughtfulness and preparation – amazed is a better word to use, to be honest. They each asked me to thank you again for your insights and for inspiring them. — Jude Vaclavik, Orchestral Conducting Program Coordinator
Thanks so much for the great seminar today. It was refreshing to hear some thinking outside the box. I'm so happy to have you around school and know you are a healthy and welcome presence for the students and the rest of us.— A Juilliard faculty member
I just cannot imagine a more wonderful way to end the year than to listen, along with my students, to your story and see the exceptional generosity of your teaching. You were just transcendent. What a gift those students have to be with you. Really and truly. – A Juilliard faculty member
I just wanted to drop a line thanking you for today's presentation. I can't possibly express how much your time means to us and the immense value you bring to us simply by taking a moment to share your wisdom and experiences with new blood in the industry. As someone with a deep drive for success and learning, the knowledge gained not only from the content of your presentation, but also the articulate and passionate manner with which you convey that content will stay with me, and others, for longer than you know. — A Juilliard student
THE COLBURN SCHOOL
It was a pleasure to be a guest at your class. You offer your students some amazing insights into the real world of the arts and I applaud you for that! You bring a tremendous knowledge and background, based on real life experience, and your students are the richer for it. -- Jeffrey Neville, Personnel Manager, Los Angeles Philharmonic
We were very happy to visit your class and to see how much energy and guidance you are investing in these wonderful students. Plus, we always learn ourselves, spending time with you. -- Andrew Bulbrook, The Calder Quartet
I just wanted to say thank you for your help and care. You've inspired me to really go for my career goal and the wisdom you shared, even over one lunch, was so abundantly given. We are truly lucky and blessed to have someone like you at Colburn, or anywhere else for that matter. -- a student violinist
FRIENDS OF THE BUDAPEST FESTIVAL ORCHESTRA

This association evolved out of my managerial relationship with its Music Director, Ivan Fischer. At his request, I helped to organize this group of supporters in America in 2008. I worked with the board for five years, coordinating annual activities that lent much needed help to the orchestra's international efforts. In addition, I assisted with donor cultivation and functioned as a liaison between the board and the orchestra in Budapest.
The success of the Friends of the Budapest Festival Orchestra has been due in part to Edna Landau's intense dedication and indefatigable efforts on its behalf. -- Daisy M. Soros, Chairman
VAN CLIBURN FOUNDATION

I was engaged in 2011 to act as a mentor to their new Director of Artistic Planning, offering guidance in working most effectively and strategically with presenters and in developing the careers of their competition winners.
It seems most appropriate that thirty years after your first visit to the Van Cliburn Competition, where you were inspired to sign for management the wonderful pianist, Jeffrey Kahane, you returned to Ft. Worth to inspire our Director of Artistic Planning with your rich experience, vision and love for nurturing the young artist. Thank you for coming to Texas and giving us your valuable time and wisdom. You have a great fan club in Ft. Worth and future Cliburn winners will be in your debt! -- Alann Sampson, Interim President and CEO
ASTRAL ARTISTS

General consulting and advice
There are so many occasions when an expert opinion makes a world of difference. Early in her consultancy role, we at Astral Artists approached Edna Landau for guidance regarding artist management relations and staff training, particularly related to up to date practices in the dissemination of information to the field. What she offered was the ultimate in professionalism, expertise and practical recommendations. We are so fortunate to be able to access Edna directly on so many topics, tap her vast knowledge and multifaceted background and count on immediate, thoughtful and invaluable advice. Thank you, Edna!!! -- Vera Wilson, Founder and President